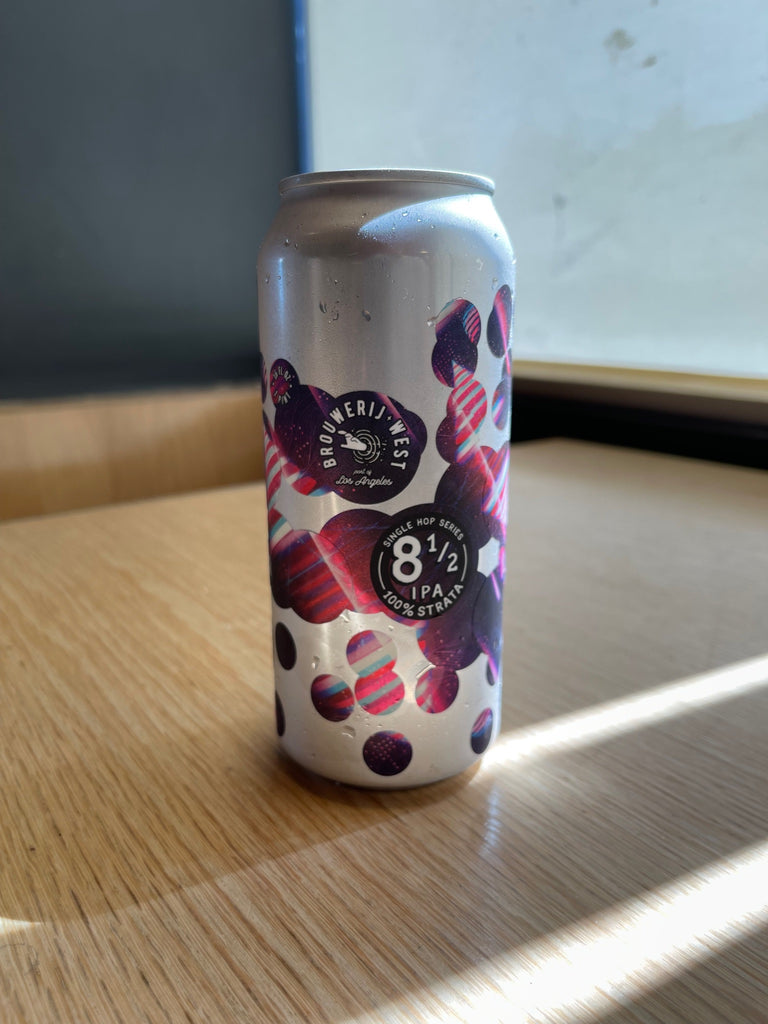 Part of their 8 1/2 Single Hop Series this one features the PNW hop STRATA.
No, I did not just include this beer because the label is awesome. No, I didn't just include this beer because I wanted to drive down to San Pedro and try some of their other beers while I picked up these. No, I didn't just include this beer because it was mega fresh and I'm a sucker for breweries who put puns next to the canned on date on the bottom of the can. This beer is included for all of those reasons as well as it being a brilliant showcase for Strata hops: "where dried chili meets cannabis" as Brouwerij West puts it. Strata carries that drifting dankness that brewers and hop heads love.
Brewery: Brouwerij West San Pedro, CA 
Style: Single Hopped Strata IPA 7.0%
Flavor Profile: Tropical Fruit, Dank, Cannabis Resin, Pineapple, Orange
Palate: Maximum Haze, Med+ Bodied, Dry, Thick Head
Music Pairing: Fearless by Pink Floyd because it's a great Summer tune.
NO.098
---